The Import Course Content allows the user multiple ways of adding content. This tutorial covers copying content from one Canvas course to another.
You will start in the course that needs the content or empty course.
Printable instructions – Import Canvas Content
Settings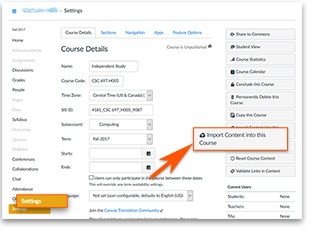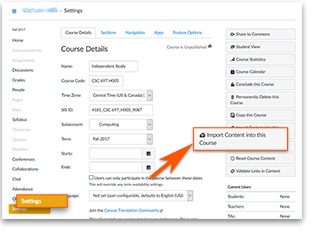 Click Settings

Click Import Course Content
Select One: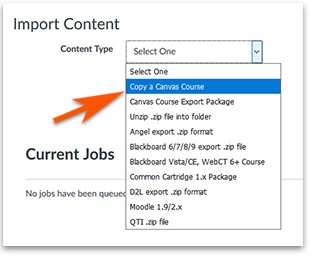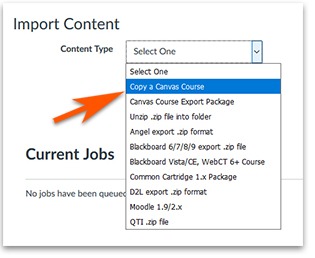 Choose Copy a Canvas Course from the list of options.
Enter the past course: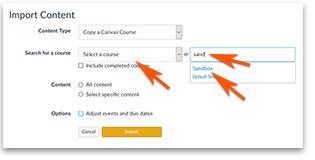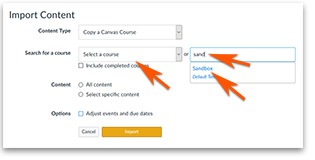 Choose from the drop down list or type in the search box for the course with the content.

If the course has been concluded, be sure to click the box next to "Include completed courses."
Choose the content you want to copy

The easiest is to select "All Content"
To learn more about selecting specific content, view the printable instructions Import Canvas Content.
Click to